ABLEnow Becomes the Official ABLE Program of Ms. Wheelchair America Partnership will help increase national awareness of tax-advantaged accounts for eligible Americans with disabilities.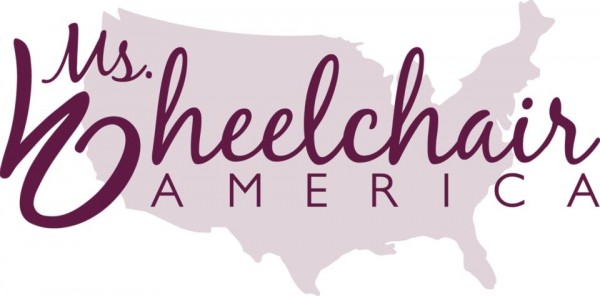 RICHMOND, Va.—Fewer than 1% of eligible Americans with disabilities have opened an ABLE account, according to the National Disability Institute. To help boost awareness and enrollment, ABLEnow has partnered with the Ms. Wheelchair America organization to promote ABLEnow accounts, a new financial tool that empowers eligible individuals with disabilities to save up to $15,000 a year without impacting certain benefits critical to their health and well-being.
As part of the exclusive, multi-year partnership, ABLEnow will be the official ABLE program of Ms. Wheelchair America. Participants will receive training to understand who qualifies, ways the funds may be used and how to enroll online. If she's eligible for an ABLE account, the Ms. Wheelchair America titleholder will be awarded a contribution to her ABLEnow account. If she is not ABLE eligible, then ABLEnow will provide funds to assist the titleholder in activities related to her advocacy and leadership duties.
ABLEnow representatives will present a workshop and answer questions at the 2019 Ms. Wheelchair America competition taking place July 30 to August 5, 2018, in Grand Rapids, Michigan. As a national sponsor, ABLEnow will also participate in future Ms. Wheelchair America events.
"The contestants and coordinators of the Ms. Wheelchair America community are accomplished advocates and ambassadors," said Mary Morris, CEO of Virginia529, the agency that administers ABLEnow. "We are thrilled to work with the Ms. Wheelchair America organization to spread the message that Americans living with disabilities can open an ABLEnow account to save for today and invest for tomorrow while maintaining their benefits."
"In the past, many of our contestants have faced hurdles when it comes to saving or receiving financial contributions without impacting essential supports. ABLEnow is a vital new tool for our community," said Shelly Loose, President of Ms. Wheelchair America. "Through our advocacy efforts, the Ms. Wheelchair Amercia organization looks forward to increasing awareness of the ABLEnow program and its role in the financial independence of people with disabilities."
To learn more and open an ABLEnow account, visit able-now.com.
###
About ABLEnow
ABLEnow® is a national ABLE savings program for eligible Americans living with disabilities. Since its national launch in December 2016, ABLEnow has grown to be the country's largest independent ABLE program, with accounts in all 50 states. Call 1-844-NOW-ABLE or visit able-now.com to obtain information on the program.

We encourage you to seek the advice of a professional concerning any financial, tax, legal, federal or state benefit implications related to opening and maintaining an ABLE account. Participating in this program involve investment risk including the possible loss of principal. For non-Virginia residents: other states may sponsor an ABLE plan offering state tax or other benefits not available through Virginia529's program. ©2018 Virginia College Savings Plan. All Rights Reserved.
About Ms. Wheelchair America
Ms. Wheelchair America recognizes the accomplishments of women who utilize wheelchairs for mobility. The non-profit has grown to include programs in more than 30 states and the District of Columbia. The state programs are staffed and coordinated by volunteers dedicated to increasing public awareness so that all citizens will be afforded the opportunities to lead productive and meaningful lives. For more information, visit mswheelchairamerica.org.
Media Contacts:
ABLEnow
Sarah Pennington
804-225-2692
media@able-now.com
Ms. Wheelchair Virginia
Shelly Loose
877-MSWHEEL (679-4335)
president@mswheelchairamerica.org