ABLEnow Helps Customers Save More Than $100 Million The country's largest independent ABLE program celebrates milestone with a special, limited-time offer for customers.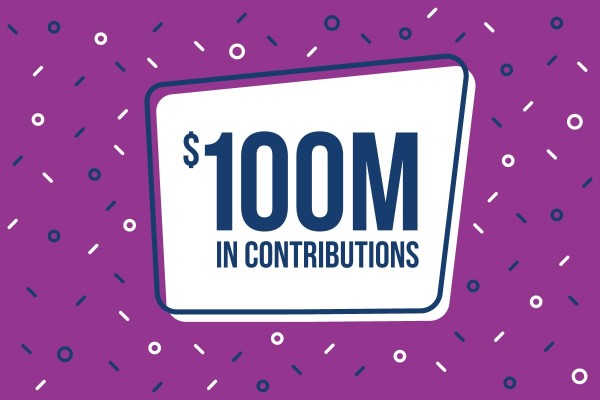 RICHMOND, Va.— ABLEnow customers have collectively contributed more than $100 million to their accounts. For many, this is the first time they've been able to save money without impacting their eligibility for certain disability benefits that provide income, health care, food and housing assistance.
"It's an honor to help so many achieve a level of financial independence that they could not experience before ABLEnow," said Mary Morris, CEO of Virginia529, the independent Virginia state agency that administers the national ABLEnow program. "ABLEnow accounts can help ease the financial strain faced by many individuals with disabilities and their families."
Since the ABLEnow program launched in December 2016, 12,000 Americans with disabilities have collectively saved more than $100 million. To celebrate this milestone, ABLEnow is rewarding customers who automate their contributions — an easy and effective way to achieve savings goals. ABLEnow customers will receive a bonus $25 contribution when they set up an active, recurring contribution of at least $25 that starts before June 30, 2021. Review the terms and conditions (pdf) for offer details.
Millions of eligible Americans with disabilities have not yet opened an ABLE account, and may not even know about this important financial tool. ABLEnow offers virtual opportunities to learn about ABLE accounts. Register for an upcoming webinar or invite ABLEnow to present to a group through video conference capabilities.
Learn more and open an ABLEnow account at able-now.com.
# # #

About ABLEnow
ABLEnow® is a national ABLE savings program for eligible Americans living with disabilities. Since its launch in December 2016, ABLEnow has grown to be the country's largest independent ABLE program, with accounts in all 50 states. Call 1-844-NOW-ABLE or visit able-now.com to obtain information on the program. ABLEnow is administered by Virginia College Savings Plan.
We encourage you to seek the advice of a professional concerning any financial, tax, legal, federal or state benefit implications related to opening and maintaining an ABLE account. Participating in these programs involve investment risk including the possible loss of principal. For non-Virginia residents: other states may sponsor an ABLE plan offering state tax or other benefits not available through Virginia529's ABLE programs. ©2021 Virginia College Savings Plan. All Rights Reserved.