Americans With Disabilities Can Now Leverage the Experience of a Financial Advisor to Open Their ABLE Account The first national advisor-sold ABLE plan offers professional advice to reach financial goals.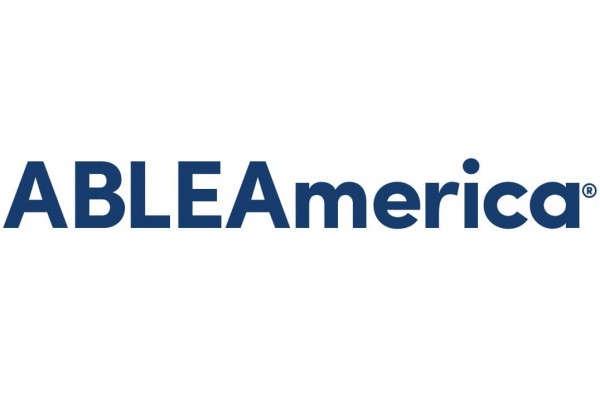 RICHMOND, Va.— Fewer than 1% of eligible Americans with disabilities have opened an ABLE account, according to a recent report from the National Association of State Treasurers (NAST). But ABLEAmerica, a new advisor-sold ABLE savings plan, may appeal to ABLE-eligible individuals and their families who prefer to work with a knowledgeable and experienced financial advisor.
Previously, an ABLE-eligible individual, or their authorized representative, had to open an ABLE account online with a direct-sold program such as ABLEnow.
The first ABLE program available through financial advisors, ABLEAmerica is distributed by American Funds, a family of mutual funds from Capital Group, one of the world's largest investment management firms. Both the new advisor-sold ABLEAmerica plan and the direct-sold ABLEnow plan are sponsored by Virginia529 and open to eligible individuals in all 50 states.
"We are thrilled to introduce the first advisor-sold ABLE plan with our partners at Capital Group," said Mary Morris, CEO of Virginia529. "Together, Virginia529 and Capital Group launched the national, advisor-sold CollegeAmerica education savings program in 2002. Trusted by more than one million families, CollegeAmerica has grown to be the largest 529 program in the country. We have similar expectations that ABLEAmerica will help Americans with disabilities reach their financial goals with the assistance of an advisor to enhance independence and quality of life."
Like other ABLE programs, ABLEAmerica is governed by the rules and requirements established by the federal Achieving a Better Life Experience (ABLE) Act. ABLEAmerica accounts are available to U.S. citizens and legal U.S. residents diagnosed with a disability that occurred before the age of 26. Financial advisors can open ABLEAmerica accounts and can also help individuals with disabilities and their families create savings and investment plans for long-term financial health.
For more information on ABLEAmerica, contact a financial advisor or visit able-now.com/ableamerica.
# # #
About ABLEnow and ABLEAmerica
ABLEnow® is a national ABLE savings program for eligible Americans living with disabilities. Since its launch in December 2016, ABLEnow has grown to be the country's largest independent ABLE program, with accounts in all 50 states. Call 1-844-NOW-ABLE or visit able-now.com to obtain information on the program.
ABLEAmerica® is a nationwide disability savings plan sponsored by Virginia529. Contact a financial advisor for more information or visit able-now.com/ableamerica.
We encourage you to seek the advice of a professional concerning any financial, tax, legal, federal or state benefit implications related to opening and maintaining an ABLE account. Participating in these programs involve investment risk including the possible loss of principal. For non-Virginia residents: other states may sponsor an ABLE plan offering state tax or other benefits not available through Virginia529's programs. ©2018 Virginia College Savings Plan. All Rights Reserved.
Investments are not FDIC-insured, nor are they deposits of or guaranteed by a bank or any other entity, so they may lose value.
Investors should carefully consider investment objectives, risks, charges and expenses. This and other important information is contained in the fund prospectuses, summary prospectus and ABLEAmerica Program Description, which can be obtained from a financial professional and should be read carefully before investing. Depending on your state of residence, there may be an in-state plan that provides state tax and other state benefits not available through ABLEAmerica. ABLEAmerica is distributed by American Funds Distributors, Inc. and sold through unaffiliated intermediaries.